The Cutting Edge of Innovation
Research at the Marquette University and Medical College of Wisconsin Joint Department of Biomedical Engineering is on the cutting edge of innovation, and students are invited to enjoy a range of educational opportunities in any of our many ongoing projects. Found at the intersection of our six distinct research themes and thirteen featured clinical applications, research tracks are provided to help students drive their academic experience, helping to ensure that they are well prepared to pursue their preferred line of interest upon graduation.
Search Ongoing Research
Filter by research themes
Filter by clinical application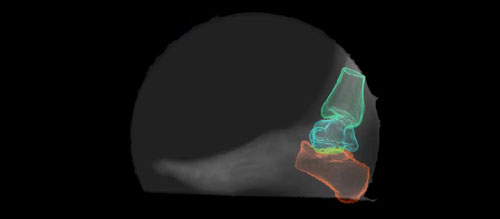 The Motion Analysis Center at Shriners uses advanced orthopaedic technologies to assess gait, balance, and upper extremity motion in children, with a goal of diagnosing orthopaedic abnormalities and providing advanced therapeutic options for the same.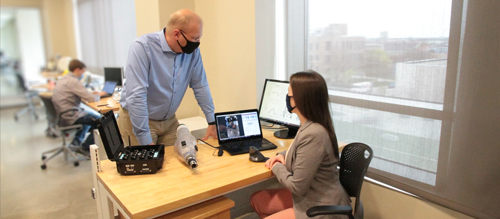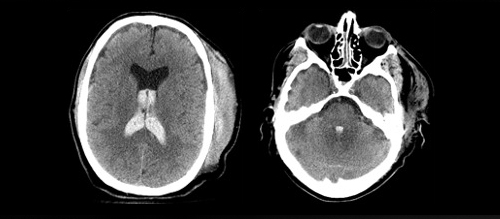 The Wisconsin Crash Injury Research Engineering Network Center reconstructs vehicular crash case histories to help identify and elucidate mechanisms of traumatic injury to human occupants.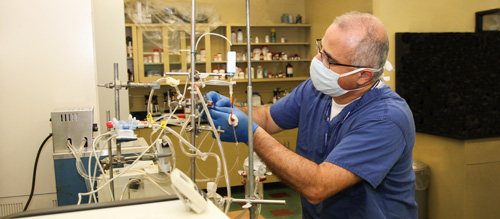 The Computational Lung Physiology Laboratory investigates lung function at all levels—molecular, cellular, tissue and whole organ. Captured data are used to generate computational models of lung function in health, injury and disease.
The Ocular and Computer Vision Laboratory uses non-invasive imaging technologies to assess the structure & function of individual cells in living eyes, an essential step in assessing the function of retinal cells following therapeutic interventions such as gene therapies and stem cell transplants.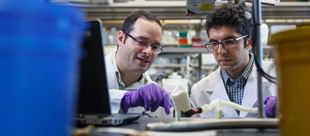 The Airway Biomechanics Laboratory investigates transport processes in the respiratory tract to better understand respiratory physiology and develop innovative technologies to improve the diagnosis and treatment of respiratory diseases.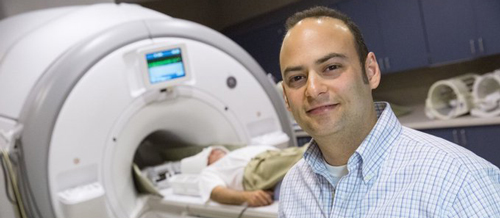 The Sensory, Neuroscience, Attention and Perception Lab uses imaging techniques and concepts of neuroscience to investigate attention, object perception and perceptual organization to investigate human behavior in response to visual and auditory stimuli.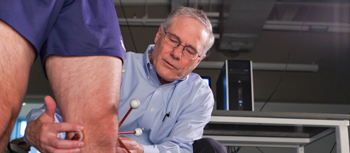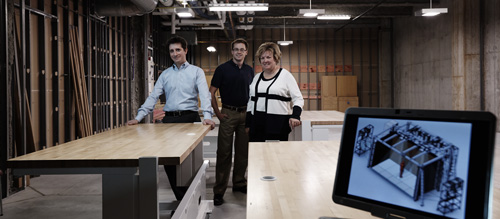 The Laboratory for Translational, Experimental and Computational Cardiovascular Research investigates cardiovascular disease from the perspective of hemodynamics, vascular biomechanics and cellular mechanisms.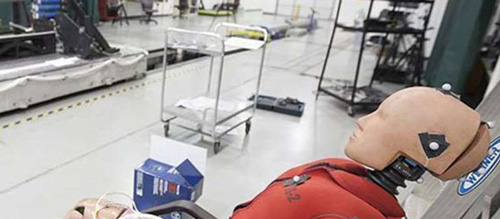 The Zablocki VA Medical Center Laboratories use computational modeling and anthropomorphic test devices to investigate human tolerance to injury in automotive, aviation, military and sports environments.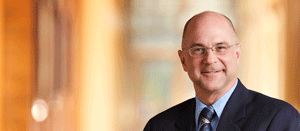 The NeuroMotor Control Laboratory investigates integration of sensory input in task performance and motor control, particularly in the case of stroke, concussion and neurodevelopmental disorders.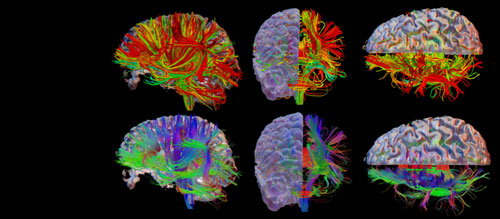 The Integrative Neural Engineering and Rehabilitation Laboratory uses advanced imaging technologies to investigates biomedical solutions at opportunities at the cross-section of biomechanics, neural and rehabilitation engineering.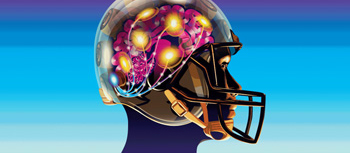 The Preclinical TBI and Rodent Behavioral Testing Laboratory studies impact- and rotationally derived closed-head injuries in its work to quantify trauma biomechanics to the hard and soft tissues of the head and cervical spine.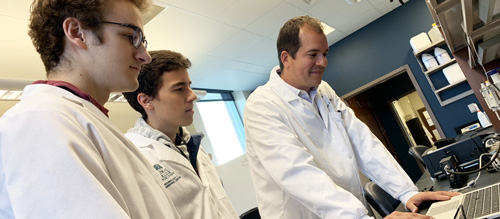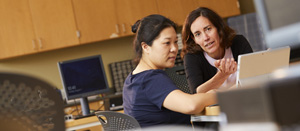 The Medical Imaging Systems Laboratory seeks to advance CT imaging technologies. Current projects include tracking radiation dosage to organ systems, improving image quality for vascular structures and novel image reconstruction methodologies.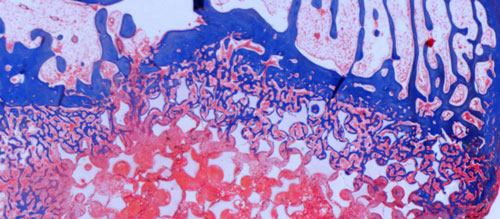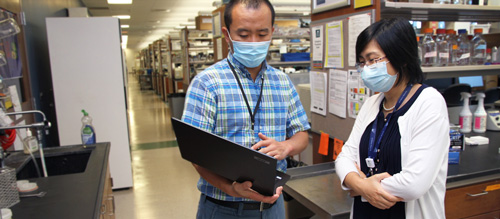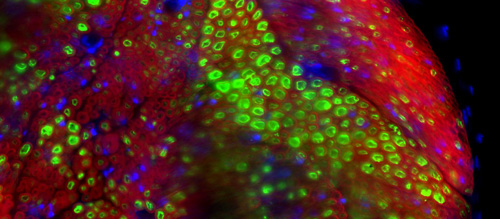 The Neural Engineering, Interfacing, Modulation and Optimization Lab uses neurophysiology, optogenetics, viral gene therapy, and optical imaging techniques to develop neuroprosthetic and gene therapy approaches to alleviate motor deficits.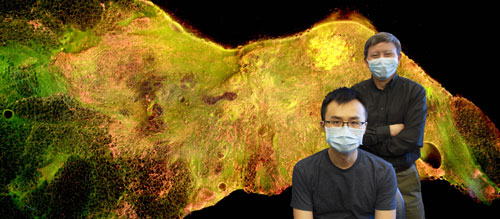 The Biophotonics Laboratory harnesses the science of light to develop novel technologies and imaging methodologies for use in cancer detection and monitoring, as well as pediatric endotracheal tube placement.
Looking for something else?
Try searching by Laboratory, or view Recent Publications.